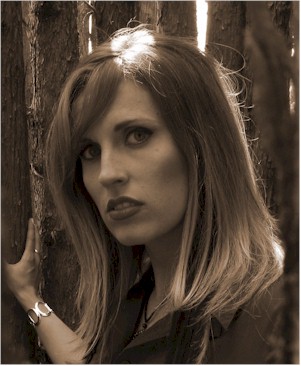 Ms. Strahlendorf has been performing concert solos throughout Ontario over the last decade, including ceremonies and corporate events. Since her opera and classical training under Maria Riedstra at the North Toronto Institute of Music, Kirsten has won several music awards.

Not ironically, Kirsten was lead singer/song writer of a local, pop/rock band, Kirs10, where she had the opportunity of recording her first album (Kirs10, Tart 2004) with several talented musicians, playing in Toronto locations such as The Big Bop, The 360 and The Gladstone.

Kirsten also sang for the University of Guelph Symphonic Choir under Marta McCarthy during her studies. In addition to singing, she brings with her several years of dancing, piano, acting and modeling.

DIRECTORS:

Brian Farrow
Debbie Yuen
Stan Farrow

LEADS:

Max Craddock
Huw Morgan
Philip Allard
Robbins Wolfe
Douglas Traquada
Bill Harman
Douglas Allard
Kenneth Small
Peter Ballard
Wanita Ellis
Mahima Madhava
Lisa Schulte
Susanne Farrow
Heather Mackie
Kirsten Strahlendorf
Marie Criscione

BACKSTAGE:

Chris Yalousakis
Angela Hinton
Isaac Persaud
Barb Farrow
David Sweeney
Alastair Moir